Young Progressives Party (YPP) House of Representatives Candidate for Enugu North And South Federal  Constituency  Prince Ozioma Ani has called on all youths to support one another ahead of 2019 general elections.
Prince Ozioma Who made the call during the Official Flag Off Of The Young Progressives Party (YPP) Campaign  at Afia Nine Square Ogui Nike Enugu.
While addressing the people, Prince Ozioma Ani expressed his gratitude and also went ahead to point out some of the challenges the nation is facing as well as some of the setbacks the youths have in playing active role in the leadership of Nigeria.
"as a country, we're the world poverty destination.. What we hear about is poverty alleviation. Alleviation is a temporary relief. Government must create enabling environment for sustainable development to help eradicate poverty, at least to the barest minimum"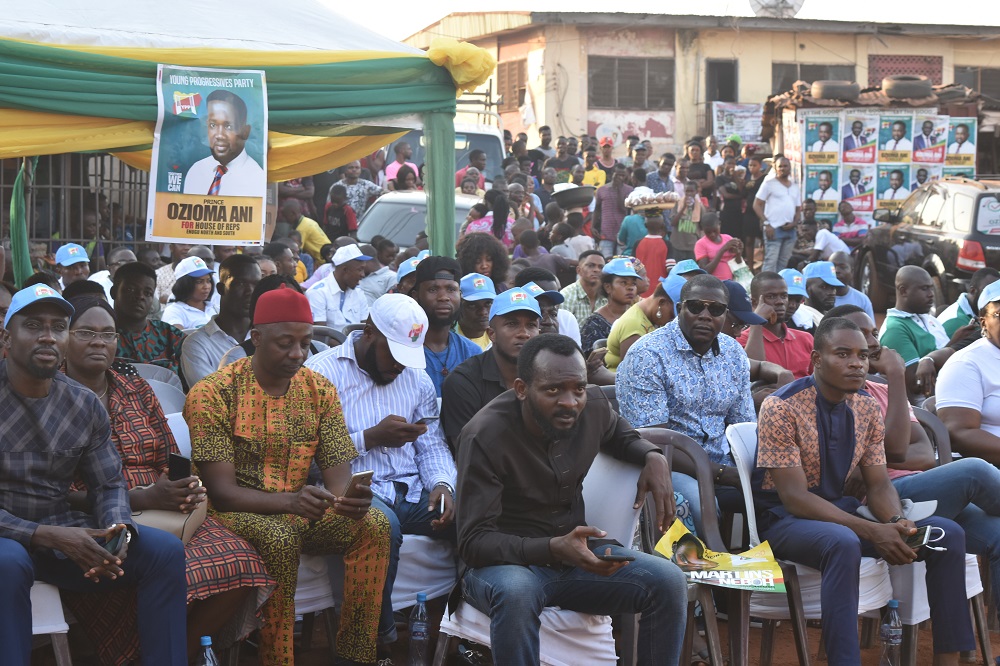 He went on to tell the youths not to follow the footsteps of some women who say they're marginalized in politics and leadership yet they fail to support one another. He further addressed the issue of women marginalization in politics.
"Overtime, women have been marginalized in political leadership and decision making.
It is disheartening that the impact of women is rarely felt in governance because of marginalization, but it is more disheartening that women do not support one another"
About 50 percent of the nation's population are women yet women hardly win elections. Women share common features with men in various areas such as educational qualifications, socio-economic status and occupation among other things. Yet women are marginalized in virtually all spheres of public life both in voting exercises and allocation of political offices.
A lot of women have tried to make impacts in politics but the efforts appear not to be commensurate.
It is time for women to stand against this relegation.
It is time for the government and other stake holders to engage in programmes and policies that would empower women politically, socially and economically in order for women to participate actively in all spheres of Nigerian society. This is a call for women to actively get involved in electioneering and nation building.
He finally enjoined all Nigerians especially the good people of Enugu state  to prepare to vote the best candidates into elective positions not just voting Governors  and presidents but all other political positions.