The World Largest Lesson Sustainable development Goals SDGs Activation project kicks off across 36 states and the Federal Capital Territory, FCT of Nigeria tomorrow 14th and ends 18th October.
The Activation with the theme " Activating The Nigeria's Children For The SDGs" will see 2500 Youth volunteers from over 1000 Youth groups across the 36 State and FCT and in 556 LGAs spanning 1,056 Communities and in 1,246 Schools to reach well over 500,000 Students from the age of 11 in 4 Days with a designed #SDGs Classes.
The project is coordinated in Nigeria by DEAN INITIATIVES an NGO.
Volunteers across the country have demonstrated their readiness to deliver on the project.
Photos :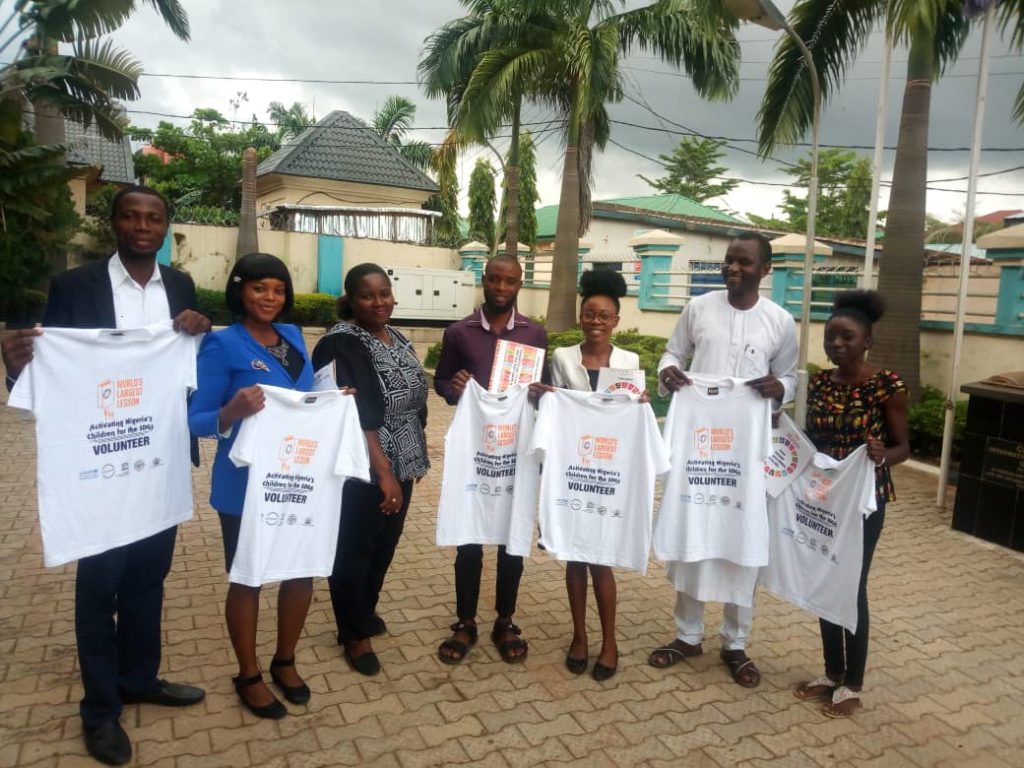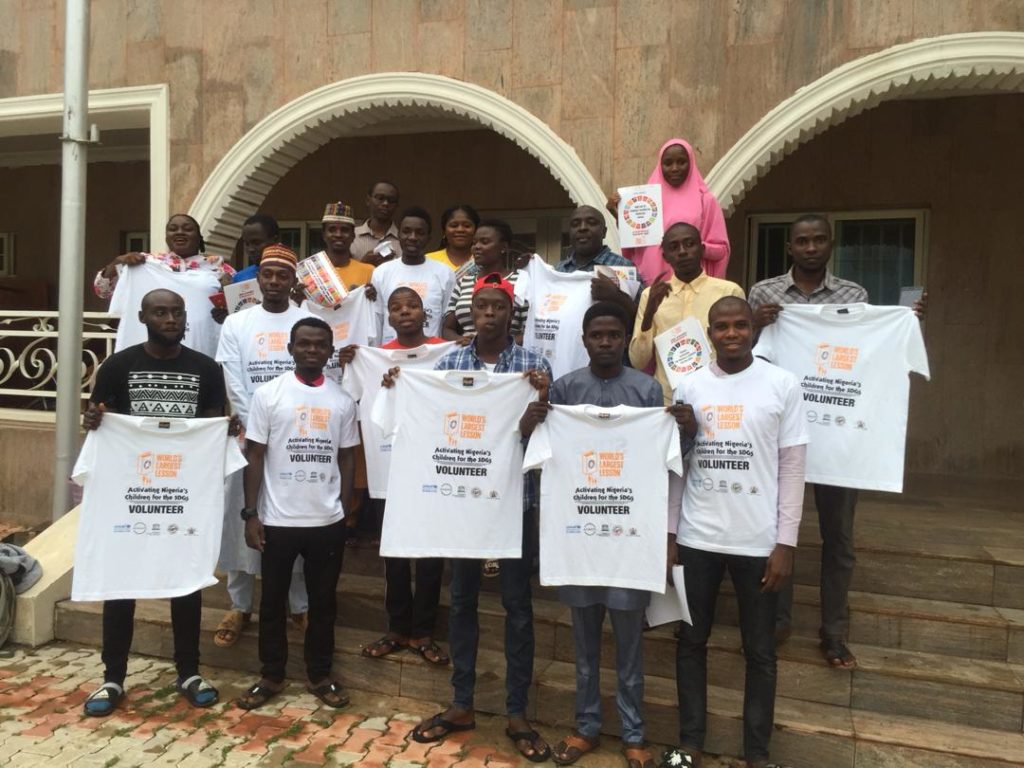 The Sustainable Development Goals (SDGs) are a collection of 17 global goals set by the United Nations General Assembly in 2015 for the year 2030. The SDGs are part of Resolution 70/1 of the United Nations General Assembly, the 2030 Agenda.The Sustainable Development Goals are:
No Poverty
Zero Hunger
Good Health and Well-being
Quality Education
Gender Equality
Clean Water and Sanitation
Affordable and Clean Energy
Decent Work and Economic Growth
Industry, Innovation, and Infrastructure
Reducing Inequality
Sustainable Cities and Communities
Responsible Consumption and Production
Climate Action
Life Below Water
Life On Land
Peace, Justice, and Strong Institutions
Partnerships for the Goals.
The goals are broad based and interdependent. The 17 sustainable development goals each have a list of targets which are measured with indicators.
Key to making the SDGs successful is to make the data on the 17 goals available and understandable.
Read Also: #SDGsActionWalk: Dean Initiative Mobilising Action for The Global Goals (Photos)