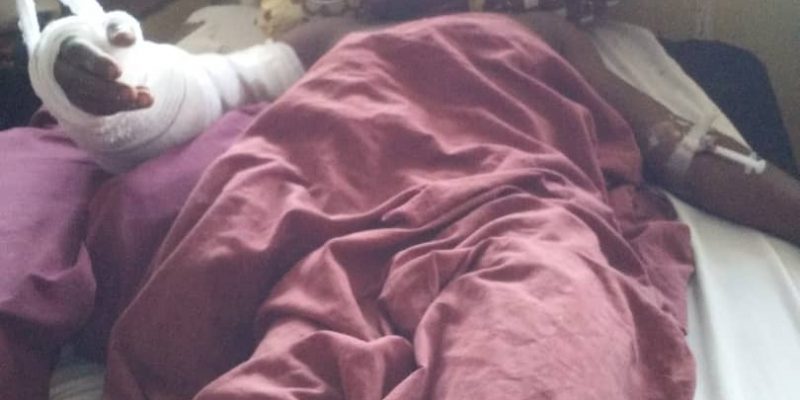 A Keke Rider identified as Chiboy Oguegbe has been allegedly shot by a Policeman in Enugu 
According to the victim, he said a Drunk off duty Policeman who was driving,
recklessly ran into his Keke and he insisted that he must be compensated,
for the damage done to his Keke, when another Officer appeared from his duty,
post, took his Keke keys and allegedly shot him.
The DPO of Abakpa who visited the victim said yesterday night said the station,
would take care of the hospital bills, He also said that the officer who shot him and,
whose name they withheld had been arrested and detained.
It was reported this morning that the Station has only paid 15,000 out of 130, 000 hospital bill the victim.