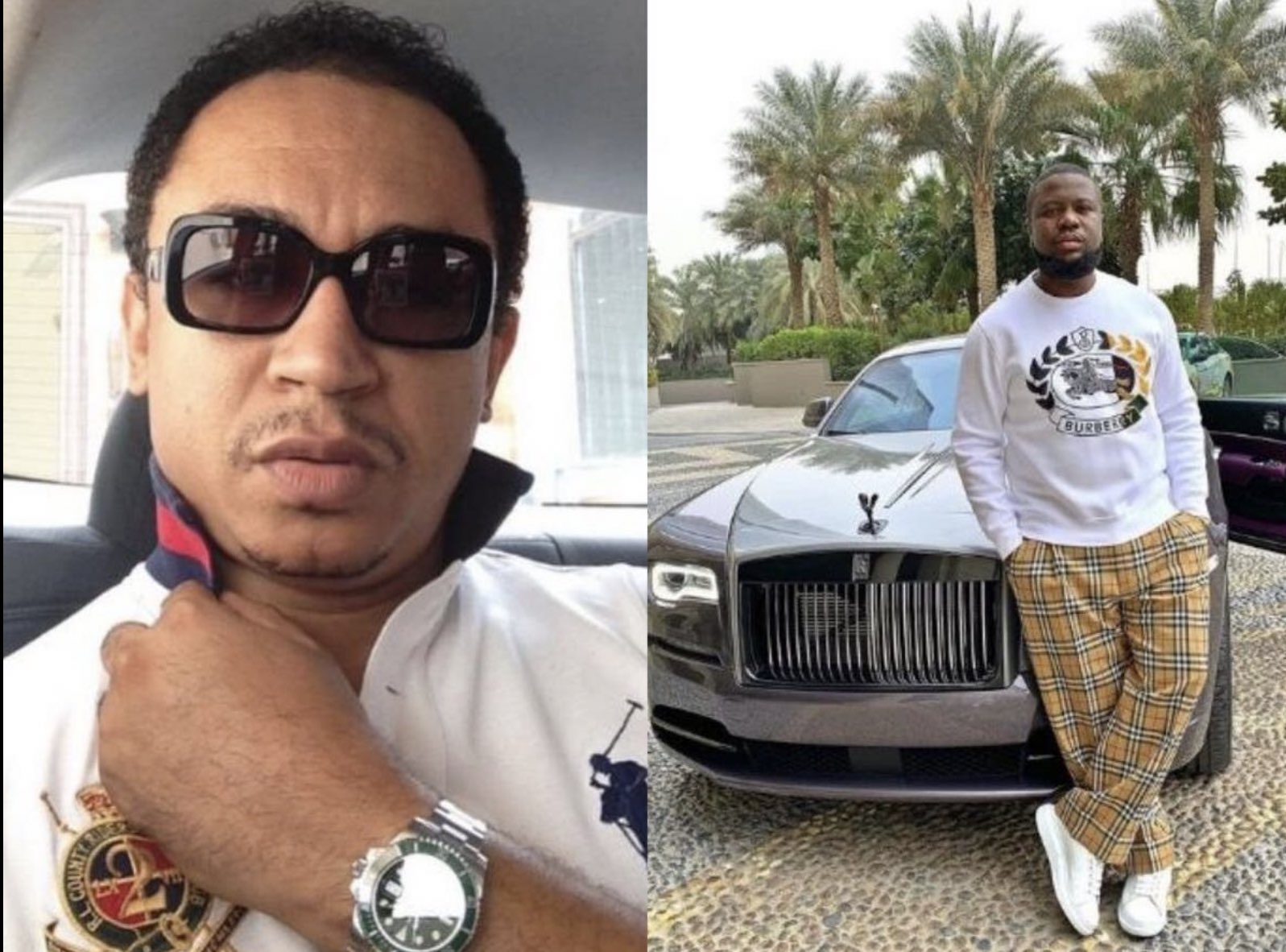 Controversial Media personality, Daddy Freeze, has come under attack following the arrest of Hushpuppi.
A video on Thursday went viral on social media showing Daddy Freeze sometime in 2019 dining with Hushpuppi and his gang who are currently being charged for allegedly defrauding over 1.9 million victims to the tune of $435.6 million.
In the video, Daddy Freeze could be heard laughing and mocking legit income earners after Hushpuppi said his driver collects N700,000 monthly salary.
"Hushpuppi's driver collects 700,000 in a month, yet people abusing him on social media are working as houseboys with a pay of N35,000," Freeze said.
Hushpuppi saying his driver collects more money a month than a local government chairman in Nigeria. His driver on 700k/month & cleaner 250k/month. Daddy Freeze giggling happily 😂 pic.twitter.com/ko56jUUxNy

— Elon Mosque (@That_IjebuBadoo) June 25, 2020
His comment has since stirred reactions from Nigerians especially since the vocal OAP known for criticizing pastors for their wealthy lifestyle has maintained silence over Hushpuppi's arrest.
Belo are some reactions from Twitter:
On Daddy Freeze and His Chicken Diet(Thread)
Let's not get carried away by the pictures of very important persons with Hushpuppi. Timi Frank, Dino and a host of others were also caught up in that snafu. Yes, the optics is bad but will this be the first time we are seeing pic.twitter.com/iUQPUjk6Dh

— Mazi Gburugburu (@Mazigburugburu1) June 26, 2020
'Instead make you beg Hushpuppi make e use your papa do driver'

And Daddy Freeze laughed. But I'm not surprised. Same character who defended extorting money from upcoming artistes before airing their songs.

— Nedu Ekeke #BBOG (@Nedunaija) June 25, 2020
The return of the sexy oracle. The final Finishing of daddy freeze (yellow fever ). My son head don catch u. pic.twitter.com/a12vgHMZqv

— PRESIDENT SAMKLEF (@SAMKLEF) June 26, 2020
Daddy Freeze ought to be on Dubai Police wanted list by now. Alatenuje. Bofun!

— Wale Adetona (@iSlimfit) June 25, 2020