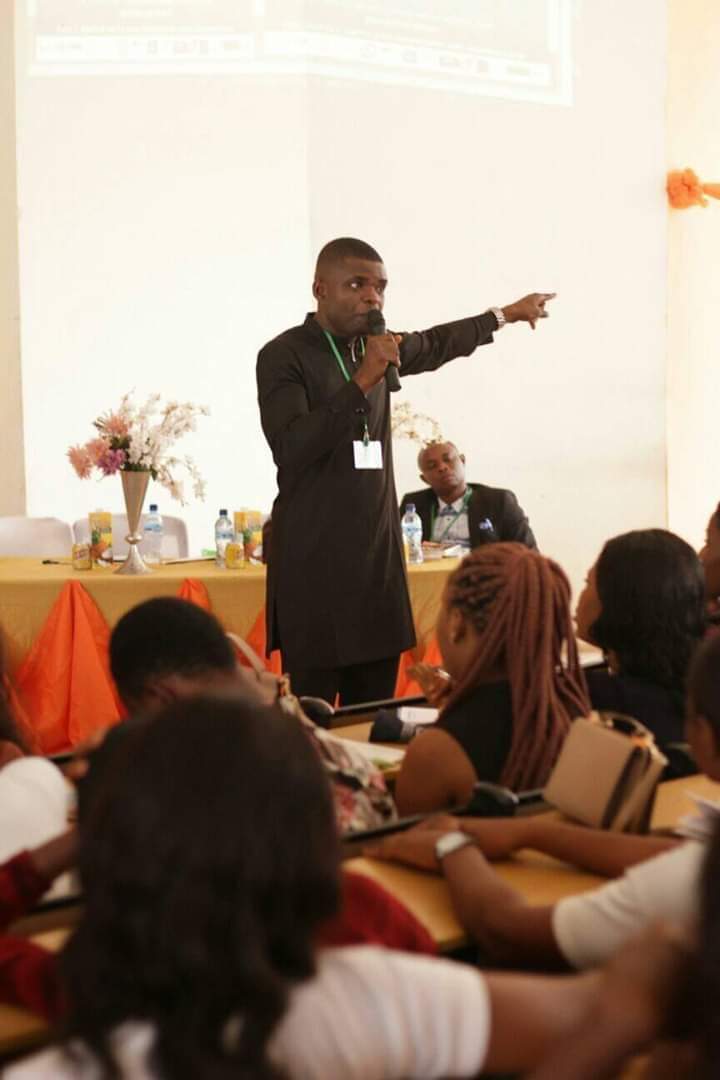 An activist, Comrade Chibuzo Gabriel Onyeije, has called on Governor Ifeanyi Ugwuanyi to immediately rearrange his plan for tackling COVID-19 pandemic or alternatively, lockdown the State.
This is coming after the second confirmed case of COVID19 patient in Enugu was discharged
Onyeije, the Convener of both the Nation Builder and Johnnymanpush stated this in a press release on Friday.
In the release titled, "COVID-19, Restrategise Market/ Sales Structure or Declare a Total Lockdown in Enugu to avoid Danger that could come from Hunger and Greed," Onyije lamented that people were taking advantage of the existing COVID 19 plan of Governor Ugwuanyi to rip off the State.
He alleged that people take advantage of the existing plan to divert the Internally Generated Revenue (IGR) that ought to have accrued to government.
Onyije urged the governor to be mindful that the world was fighting a virus and not a ghost time bomb, adding that "a wealthy nation is a healthy nation too."
He lamented that the effect of market price/control in Enugu State has become worse than COVID 19 itself, even as residents now offer bribes to get what they want from the same markets that were purportedly closed by government.
He wrote: Our listening Governor Sir, it is no longer a breaking news of the current situation in the country concerning Corona virus and how it is destabilising and threatening our health and the economy of our dear State.
"I am personally concerned about Enugu people as you, my dear Governor, looking at the task as a leader already at the verge of sensory overload.
"It is about the smart criminals who take advantage of the situation and how it affects our IGR respectively. His Excellency Sir, I want to draw your attention to the last Enugu State population Census which indicated that we were about three million people in 2006. The estimation of our population was over 3.8 million in 2012. This is to say that we should be over five million people today.
"In the last state of the nation speech of President Buhari, he stated it clearly that only three states were asked to lockdown for another 2 weeks because of the COVID 19 challenges and that other states decided on their own to do so.
"His Excellency Sir, Enugu State is known as the Central Capital of the Eastern Region (now defunct) and a civil service state where most of our income comes from the government until today.
"I want to state it to you that you are the Chief Security Officer of the state and have the capacity to build and restrategize the security, health, business, education and the economic architecture of the state, based on the restriction of movement of the people.
"Enugu state has lost billions of naira within the period of this COVID-19 pandemic and the most painful part of it is that the money is going into the pockets of individuals and not to the State government," Onyije said.
He alleged that policemen at the borders collect bribes, seize people's goods, even essential commodities, arrest and release their victims after settlement, thereby diverting IGR meant for government.
He also cited as another example, the Coal Camp Motor Spare Parts Market, which was shutsdown, yet N500 was paid per head for anyone that wants to collect vehicle parts from his shop.
"Doctors in the government hospitals are deceiving their patients, saying they were not comfortable treating them within the government hospital and thereby taking them to their private hospitals. That is state IGR diverted.
"Street/road side hawking is now thriving all over the State. That is State IGR diverted.
"The 7am to 7pm order issued by the State Government to Keke tricycle riders places undue advantage on those that will enforce it, State IGR will equally be affected because the tricycle riders will settle at night too. This is among many more instances," he said.
Onyije expressed  that salaries would be paid as at when due in the coming months without referencing this current situation.
He wondered if Enugu State can cope if the federal government delays allocation in coming days.
He noted that 90 percent of the people giving out food items since this pandemic started were politicians and everybody knows how the money comes.
"Sir, can there be a time table on all the businesses opening at a particular, as we are not exercising the lockdown as it should be. I stand to be corrected.
"This is the time to gather sharp brains, nation builders and spirited economists to restrategize on how to manage and secure our IGR before we run into deficit.
"I strongly believe that we can manage this Virus even if it is in Enugu and manage our affairs accordingly, but that is if we are serious.
"Remember, Abuja has ordered opening of markets between a particular time. It is same with Adamawa State calling off the lockdown.
"In conclusion, I am asking that Enugu State is locked down automatically or you set up another plan that will give room for everyone to have access to what they want without inflicting pains and suffering on others," he said.