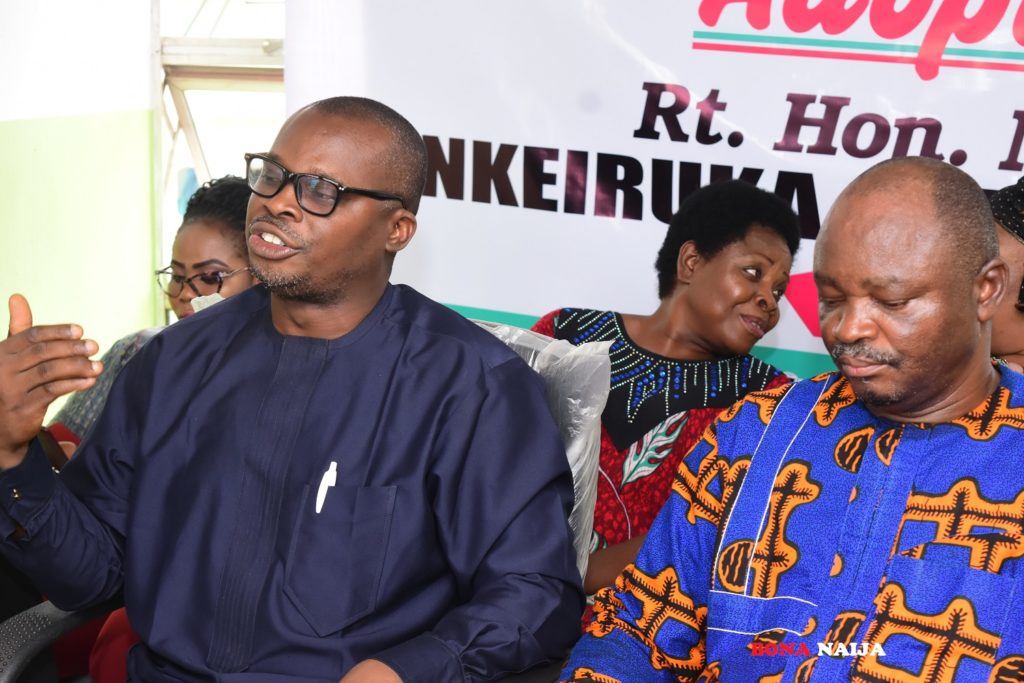 Ahead of the inauguration of the 9th National Assembly, Coalition of South East Civil Society and Human Rights Organizations have endorsed The Honourable member representing Isuikwuato/Umnneochi Federal Constituency of Abia state, Hon. Nkeiruka Onyejeocha as the most qualified member to become the Speaker of the House of Representatives for the 9th National Assembly.

In a press conference jointly addressed Wednesday in Enugu, leaders of the coalition, Dr. Jasper Uche and Ibuchukwu Ezike said since she contested on the platform of All Progressives Congress (APC), it would not only be proper that the position be zoned to the South East but also to the womenfolk.
Onyejeocha whose previous tenures were on the platform of the People's Democratic Party (PDP) had served in several House Committees which include Women in Parliament, Appropriation, Works, INEC, Police Affairs and Aviation.
According to the coalition, she has 3 Bills to her credit. These include the Local Government Autonomy Bill passed and merged with the Constitutional Amendment Bill, Anti torture Bill and Gunshot victims Compulsory Treatment Bill, both also passed and assented.
The coalition argued that the Federal character principle should be taken into consideration and that the South East has not produced the Speaker since 1999.
The coalition also pointed to the fact that Abia state gave the needed 25 % votes to President Buhari as well as the need to change the perception of the President in the South East.
It also averred that Onyejeocha had never been indicted or involved in any banana peel scandals.
"Right Honourable Nkeiruka Onjeocha is most qualified from the South East to take the Speakership position in the 9th Assembly,"
"She has very strong negotiating power, especially because she is not into deals.
"So far, the number of women making the 9th National Assembly is very low, coupled with the president's promise to run an inclusive government, where women and youths would be given attention, therefore, it would present the nation in a good light, globally.
"Nigeria should be leading the charge in the push for gender inclusion. Making a woman speaker this time around will give the women a voice," Uche said.
They, therefore, called on women organisations to rise and support the cause; adding that, "we have seen that this woman has integrity and she's credible."